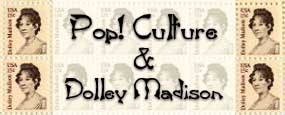 Mass produced silverware had its origins in the 1830s, and began to take off after the expression of a wide interest at the Centennial Exposition of 1876 in Philadelphia. It is subsequent to that date that we find an exploding number of patterns and companies. Very few of these patterns were simply numbered but each had to be simply identified; silverware companies therefore chose distinctive names for each one of their patterns, and each name was intended to convey to the potential buyer something about both the nature and quality of the pattern. Silverware names range from flowers (buttercup) and nature (firelight), to architectural style (Corinthian), to geographic place (Atlanta) and historic mansion (Mount Vernon), to historic figures (Jefferson, King Edward, or Balzac).

Several companies named patterns after Dolley Madison. William B. Durgin founded the Durgin Company. It became a premier name in American silver and remained so until 1905, when William Durgin died. At that point the Gorham Company purchased it, although it did not completely take over production until 1923. Among its many patterns Durgin introduced in 1904 both a Dolly Madison pattern and a Dolly Madison engraved pattern.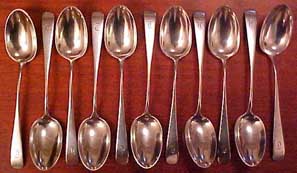 Gorham was an extremely large firm with a very high number of patterns in its stock. The company began in the 1830s and despite a tangled corporate history remained in business until 1989 when it was sold to Dansk International Design, Ltd. Gorham introduced its own Dolly Madison pattern in 1929, separate and different from that introduced by Durgin.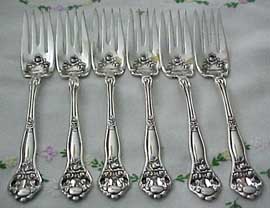 There was also Holmes and Edwards Silver Company that specialized in silver plating. The company began in Bridgeport, Connecticut in 1882 and was later sold to the International Silver Company. The company also produced small silverwares and novelties.
Oneida introduced a Dolly Madison silver plate line in 1914. John Humphrey Noyes founded the company in 1848 at Oneida Creek in upstate New York, but the company did not begin manufacturing tableware until 1877 and silver plate in 1926.
Dolan, Maryanne. American Sterling Silver Flatware. 1993.
Hagan, Tere. Silverplated Flateware. 1990.
Rainwater, Dorothy T. and Ivan H. American Silverplate. 1988.