| | |
| --- | --- |
| There are hundreds of historic African-American graveyards in the two counties. Locate specific cemeteries here. | Searching for a deceased relative? for genealogical information about members of your family? curious if you have relatives from the counties? Search by first or last name. |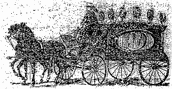 irginia contains thousands of family burial grounds and consecrated cemeteries. These final resting places preserve invaluable biographical information about the past residents of the county. The AACAAC Project is dedicated to locating, documenting, and preserving historic African-American cemeteries in two Virginian counties.

Cemeteries were sometimes referred to as "God's Little Acre."

We are always looking for new cemeteries to add to the database.
Learn more about:
A K-5 Lesson Plan for Studying Cemeteries (meets Virginia SOLs)


Sponsored by: