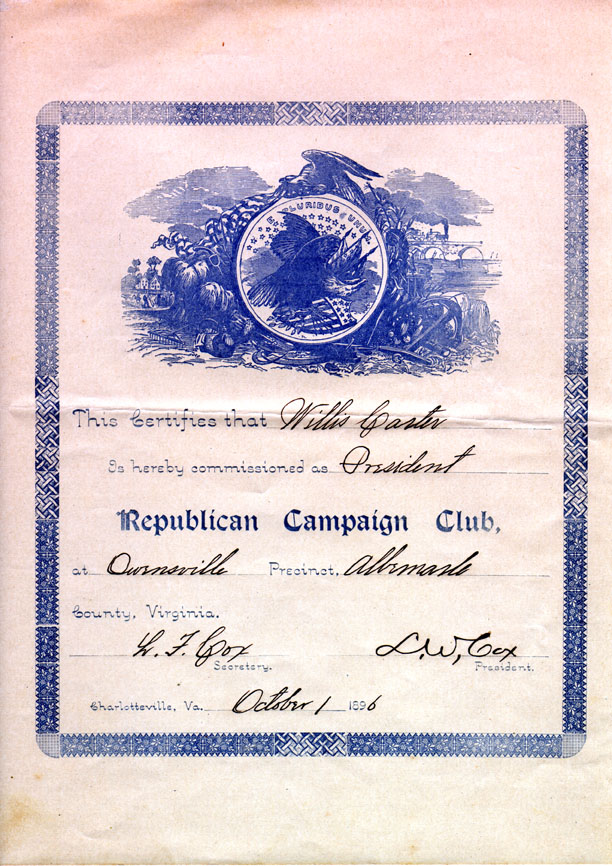 1896 Republican Campaign Club Certificate
Certifies Willis Carter as President. The Republican Campaign Club was formed in an attempt to increase Republican Party support (See Form of Club Organization) Willis Carter also appears on the Virginia Educational and Industrial Association broadside.
Cox-McPherson Family Papers, 1892-1922, mss#38-11, Special Collections Department, University of Virginia Library.